As President of Crescent, I'm always thinking of ways Crescent can make its mark in the construction community. We're doing big things here at Crescent, innovative moves that no one else is making. As Crescent's CEO I make sure we keep pioneering, and keep our eyes to the future; nothing is more important than quality of service.

Traci Williams
T
raci's involvement in the world of minority owned businesses extends further than her exceptional leadership skills. As shown below, her awards speak to her outstanding character, as well as her company's continued success.
Traci Williams currently holds the positions of President and CEO of Crescent Construction Services, LLC, a commercial construction inspection and survey firm.   Traci is a life-long entrepreneur coming from a family owned business of electrical contractors.  A 1988 graduate from the University of South Carolina with a  B.S. in Business Administration, she has spent the last 25 years founding and developing successful companies in the telecommunications, medical and now construction  industries.
As a firm believer in the power of women owned businesses, Traci spends a considerable amount of time sharing her experiences in order to assist other women achieve their goals by recognizing their own opportunities and helping them achieve their own goals of becoming successful business owners.  Crescent is WBE certified by the Women's Business Enterprise National Council (WBENC) and Traci serves on the board of directors of the Greater Women's Business Council, which is the regional partner organization for WBENC handling the GA, NC and SC territory.  She is the 2012 SBA North Carolina Women in Business Advocate of the Year, the 2013 WBENC Business Star of the Year for the GWBC RPO and the 2013 Crowns of Enterprise Woman Owned Business of the Year from the City of Charlotte, NC.
Traci lives in Salisbury, NC with her husband, Brad and two children, Courtney (8) and Meredith (5) and her much loved basset hound, Peaches.  She loves music, art, reading, Carolina Panthers football and raising money for her favorite causes.
---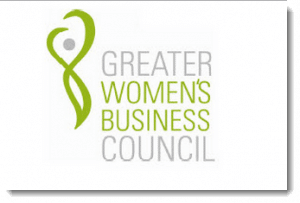 2009
LACE Trailblazer Award
---
2010
LACE Trailblazer Award
---
2012
WBENC Champion of the Year
WBE Advocate of the Year
LACE Award
Enterprising Woman of the Year
---
2013
Char/Meck Crown of Enterprise Award
Women's Business Enterprise Star